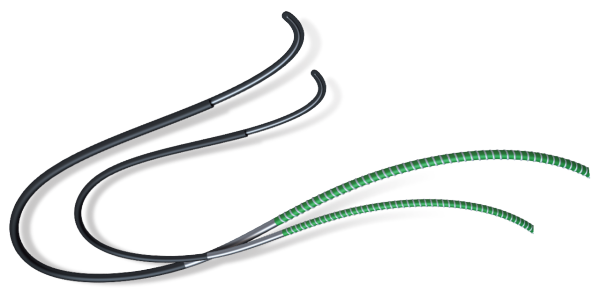 GLIDEWIRE ADVANTAGE TRACK™ Peripheral Guidewire
Leverage superior performance for your demanding CLI procedures

Available in 0.018" & 0.014" diameter sizes
The addition of GLIDEWIRE ADVANTAGE TRACK™ Guidewire to your PAD/CLI toolkit provides you with
superior performance1,a for your most challenging cases:
Superior Pushability: High deformation resistance provides superior pushability to access and cross challenging above-the-knee (ATK) & below-the-knee (BTK) anatomy and lesions
Superior Trackability: Provides superior ability to track and navigate anatomy of the vasculature
Best-in-Class Durability: Provides superior shape retention for navigating small, tortuous vessels
Superior Lubricity: TERUMO Glide Technology™ hydrophilic coatingb provides superior lubricity to support ease of progression through vessels
Enhanced Visibility & Selectivity: Gold coil tips enhance visibility in conjunction with a 25 cm distal taper designed to minimize vessel trauma and improve selectivity of vessels
a   When compared to Abbott Hi-Torque Command 18 LT and Boston Scientific V-18
b   Referring to the distal 25 cm of GLIDEWIRE ADVANTAGE TRACK™ wire which features original GLIDEWIRE® construction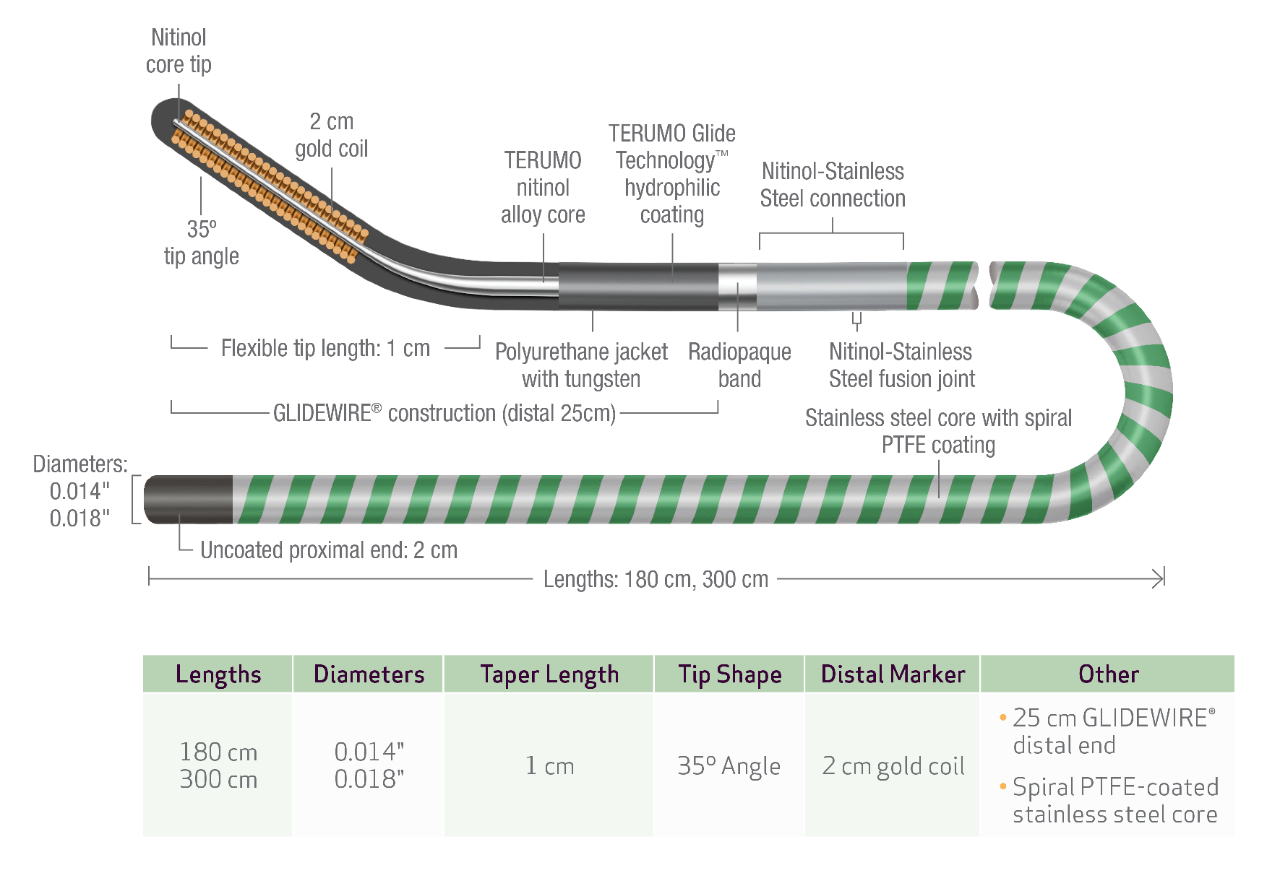 GLIDEWIRE ADVANTAGE TRACK™ Peripheral Guidewire
PRODUCT
CODE
DIAMETER
TOTAL LENGTH
DISTAL GLIDEWIRE® LENGTH
FLEXIBLE TIP
LENGTH (TAPER)
TIP SHAPE
GAT1418
0.014"
180 cm
25 cm
1 cm
35˚ Angle
GAT1430
300 cm
GAT1818
0.018"
180 cm
GAT1830
300 cm
RX ONLY. Refer to the product labels and package insert for complete warnings, potential complications, and instructions for use.
1. Data on file.