REACH PVI Clinical Study Results - Radial Access for Navigation to Your Chosen Lesion for Peripheral Vascular Intervention
Presented by NCVH
Evaluating acute clinical outcomes of OA via transradial access for treatment of PAD in lower extremity lesions.
KEY TAKEAWAYS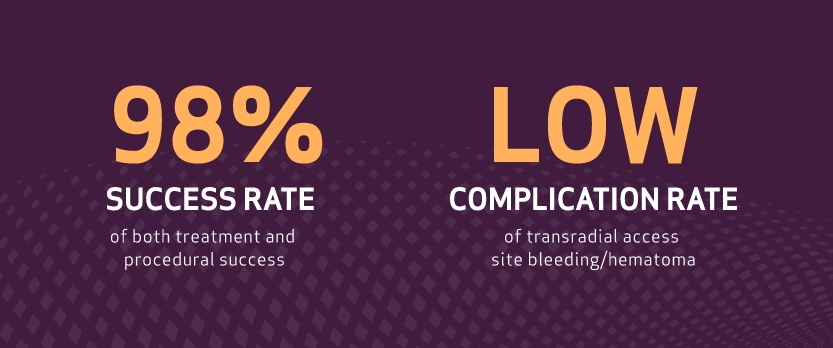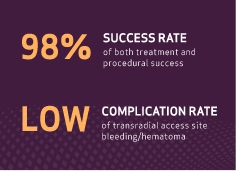 Peripheral (lower extremity) orbital atherectomy procedures can be performed safely and effectively through radial access.
Clinical study results demonstrate a high rate of success with low complication rates.
Shorter recovery times lead to improved patient satisfaction and increased staffing efficiencies.
MORE RESOURCES YOU MIGHT BE INTERESTED IN
Radial Access as the Optimal Choice for Peripheral Interventions
Amit Srivastava, MD, and Ankur Lodha, MD
Watch as Amit Srivastava, MD, and Ankur Lodha, MD, discuss why radial access is best for peripheral intervention.
VIEW WORKSHOP
The Excellent Safety Profile of Radial Access
Ankur Lodha, MD
Explore original research on the feasibility of a TRA approach for peripheral intervention.
REVIEW THE DATA
Combating the Impact of the Pandemic with Radial Interventions
Richard Markiewicz, MD; Saleh El Dassouki, MD; Nicholas McKay, RN
Learn how one health system increased the use of radial access to respond to bed and staffing shortages.
EXPLORE LEARNINGS